Tanya "T" Rae Ballensky, CFSP

Certified in Grief Recovery and Equine Assisted Learning
Tanya "T" Ballensky started her career in funeral service in 2000 as an embalmer in Denver, Colorado while attending mortuary school. She became Licensed in the state of Montana in 2002 after completing her internship with Bullis Mortuary in Hardin and Miles City. In 2008 Tanya purchased Cremation & Funeral Gallery where she had been employed since 2004 and in 2014 she opened Heights Family Funeral Home. In 2016 Tanya received her career designation of Certified Funeral Service Practitoner. The achievement signifies her commitment to raise and improve the professional standards of funeral service practice and pursue lifelong learning.
In 2013 Tanya became certified in grief and bereavement services and in 2016 she became certified as an Equine Assisted Learning Facilitator.
Tanya enjoys helping families and getting involved in community events. She is very passionate about helping others improve their quality of life. She loves being able to share her horses with the community by taking them to visit nursing homes and assisted living homes.
---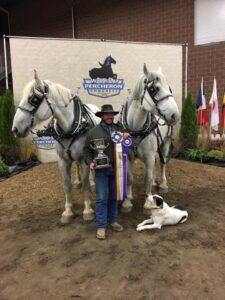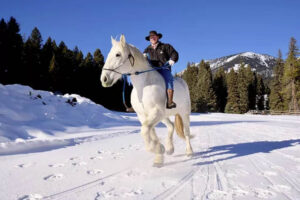 Matt Clover

---
Matt is the owner and operator of Vigilante Carriages. He grew up in Skiatook, Oklahoma. Upon graduation, he spent 4 years in the US Navy as an aircraft mechanic. After his time in service, he decided to pursue his dream and spent numerous years working on various ranches throughout the country. Matt has been a teamster for 11 years. He has owned several teams over the years. He has used his teams in many ways including farming, logging, weddings, sleigh rides, and other events.
After purchasing his first team, Salt and Pepper, Matt found that he enjoyed competing in farm classes. He and his teams have since won numerous titles including World Champion Farm Team and World Champion Feed Team in 2018. He competes in a number of events across the nation.